Top 5 Universities of Belgium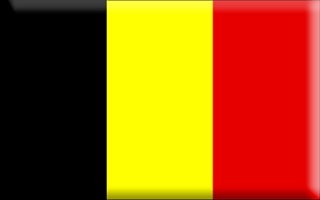 Top Universities of Belgium
It is said that "The world is a book and those who do not travel read only one page." Who wouldn't want to travel to the best places around, not only to pursue the best in academics but also to widen their horizon? Belgium is one of those places where can do both. For your guidance here is a list of Top 5 Universities of Belgium 2016 / 2017. Rankings are given by world's leading company specializing in education and study abroad, Quacquarelli Symonds (QS).
KU Leuven
Established in 1425, KU Leuven or Katholieke Universities Leuven is an autonomous research university in Leuven, Flanders, Belgium. It is the leading university in Belgium and is ranked among the best hundred universities of the world. It is research intensive institute which supports myriad of academic program with innovative and high-quality research. It has 14 faculties and an institute providing Bachelor's, Master's and Advanced Master's degree to national and international students. Currently more than 52,000 students are enrolled at KU Leuven. The university has produced many renowned alumni among which are 30 honorary doctorates and many other notable alumni.
2.  Ghent University
Established in 1817, Ghent University is a Dutch-speaking public research university in Ghent, Belgium. It is located in a picturesque historical city center. It is the second best Belgium University and is ranked 150th globally. It has 11 faculties spanned over 130 departments with five doctoral schools. It offers variety of academic programs. The university has exchange programs in all the continents. The student body of the university is over 41,000 which comprise of 4,150 international students and has a staff member of 9,000. Among its alumni are many notable and renowned people.
3. University Catholique de Louvain (UCL)
Established in 1425, University Catholique de Louvain is a private and largest Belgian French-speaking university in Louvain-la-Neuve. It is ranked 153rd in the world and 3rd in Belgium. It has 12 faculties and 3 schools. It attracts many international students in exchange programs and also as regular students. It is renowned for its quality education and world class research orientation. It has almost 5,000 Doctoral students and total enrolments of above 30,000 students. The history of UCL has many great names from Georges Lemaitre (Big Bang theory) to Erasmus (humanism).
Vrije Universities Brussel (VUB)
Established in 1834, Vrije Universities Brussel is an Independent/Partly state funded university in Brussels, Belgium. It is among the top five universities of Belgium and among the leading 182 universities of the world. The university is working towards accomplishing its three main aims; education, research and service to humanity. It is divided into 8 faculties which cover a wide variety of subjects and degree programs. The student body of the university is nearly 15,000 students out of which about 8,000 are undergraduate students. Among the notable alumni of university are many artists, politicians, scientists and academics and also honorary doctorates.
5.  University of Antwerp
Established in October 2003, University of Antwerp is an independent but partly state funded research university in Brussels, Belgium. On the world university rankings it saves a spot at 210 numbers. It has nine faculties, school and institute offers Bachelor's, Master's and complementary Master's degree over a vast range of academic subjects. The university has a student body of more than 20,000 students. Among its notable alumni are three Nobel Prize winners, a Fields medal, three Wolf Prize and two Marie Curie Prizes.
Rankings By:
https://www.topuniversities.com/university-rankings/world-university-rankings/2016