Top 5 Universities of Egypt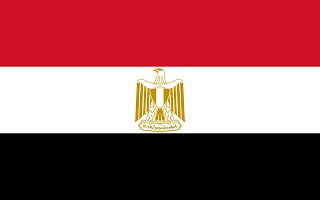 Top Universities of Egypt
Do you want to pursue your higher education in the country of endlessly fascinating desert landscapes in a country with towering Paranoiac temples and austere pyramids? Well than, Egypt is the Country for you. Get the best education and relish everything historic about this country. Here is ode to the Top 5 Universities of Egypt 2016 / 2017.The rankings are given by world's leading company specializing in education and study abroad, Quacquarelli Symonds (QS).
   The American University in Cairo
Established in 1919, The American University in Cairo is a private research institute in Cairo, Egypt. It is ranked 395th in the world and is Egypt's leading university It is also ranked as the 5thbest university in Arab region. It is an independent, non-profit, English-language, liberal art university offering American-styled learning programs. It offers myriad of academic programs for undergraduate, master's and Doctorate degrees. It has six schools and 18 research centers making it the foremost research intensive institute of the country. It attracts a huge number of foreign students making the current enrollments more than 16,000. From actor to journalist, from singer to foreign minister, the university has many notable alumni.
  Cairo University
Established in 1908, Cairo University is a public institute located in Giza, Egypt. It is ranked 490 globally, 10th in Arab region, 7th in Africa and 2nd in Egypt. It is the second oldest University of the country. It has 19 faculties and institutes offering many learning fields for undergraduate and postgraduate students. Approximately 250,000 students are currently enrolled at the Cairo University. The University has three Nobel Laureates among its many famous alumni.
   Ain Shams University
Established in 1950, Ain Shams University is a public institute in Cairo, Egypt. It is ranked as the 12th best institute in Arab region, 10th best in Africa and 3rd best in the country. It is the third oldest Egyptian University, a institute for higher education providing education at undergraduate, graduate and post-graduate levels. The university has eight campuses 14 faculties, 1 college and 2 high institutes. Of the huge number of students studying here, considering only the enrollment of undergraduates are 170,000, The University has many notable alumni.
  Al Azhar University
Established in 1970, Al Azhar University is a public institute located in Cairo, Egypt. It is ranked 37th in the Arab region, 11th in Africa and is ranked among the top 5 universities of Egypt. It is country's oldest degree granting university. It is considered as one of the foremost Islamic learning and Arabic literature center in the world. It has the second most importance library in Egypt. Along with the studies of Quran and Islamic law the university has secular facilities too such as medicine, engineering, economics and many others also. There are many notable alumni and academics associated with the university.
  Alexandria University
Established in 1941, Alexandria University is a public university located in Alexandria, Egypt. It is ranked as the 12th best institute in Africa and also the 14th best in Arab region while it concludes the top 5 universities of Egypt list. Formerly known as Farouk University, it has 24 facilities spanning over a myriad of fields providing degree programs for bachelors, masters and doctoral students. Of its students body 146,213 are undergraduates while 19,510 are postgraduates. It has many eminent alumni and faculties. Among them is also a Nobel Prize winner in Chemistry.
Rankings By:
https://www.topuniversities.com/university-rankings/world-university-rankings/2016