Top 5 Universities of Colombia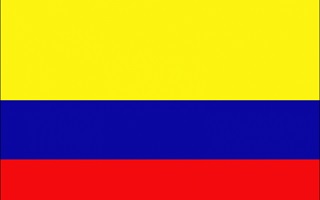 Top Universities of Colombia
Ever thought about pursuing your higher education in a culture rich country? If yes, than Colombia might be the right place for you. They say "The future depends on what you do today." But"The big question is whether you are going to say a heart yes to your adventure" (Joseph Campbell) Colombia might be your next life changing adventure. Here is all you need to know about the Top 5 Universities of Colombia 2016 / 2017.The rankings are given by world's leading company specializing in education and study abroad, Quacquarelli Symonds (QS).
Universidad Nacional de Colombia
Established in 1867, Universidad Nacional de Colombia is a public research institute in Bogotá, D.C., Cundinamarca, Colombia. It is ranked 254 in the world and is 13th best in the Latin America. It is a national and coeducational institute. It is the largest institution in the country with the best quality of higher education. The university offers myriad of learning field for undergraduate, graduate and Doctoral students. It has 20 schools distributed among its three campuses. With almost 40,000 undergraduate students the total enrollments of the university are 53,843 students. Among its alumni are many famous personalities.
Universidad de los Andes
Established in 1948, Universidad de los Andes private research University located in the center of Bogotá, Colombia.  It is ranked 256 globally and as the 7th best institute in Latin America. It was the first Colombian University to grant admissions regardless of association with any political party or religious institution. The University is divided into nine faculties providing a vast variety of degree programs for undergraduate, postgraduate and doctoral studies. It is a research oriented university with 128 recognized research groups. Its core focus on research is in the fields of math's, physics and engineering. It is home to 17,653 local and international visitor students. Among its alumni are two of the Colombian presidents.
Universidad de La Colombia
Established in September 22, 1867, Universidad de La Colombia is a private institute located in Chia, Cundinamarca Colombia. It is ranked as the 54th best institute in Latin America and is among 410 best world university rankings. It has the High Quality Institutional Accreditation and the most prestigious group of institutes for higher education in Colombia. The best thing about the university is its scholarship programs which are offered to almost 3,000 undergraduates. It also has student exchange agreements with different countries. The university is home to more than 11,664 students. It has many notable Alumni associated.
4.    Pontificia Universidad Javeriana
Established in 1623, Pontificia Universidad Javeriana is a private research institute with its main campus in Bogotá. It is ranked among the top 47- universities of the world and it is the 27th best institute in Latin America. With its 18 schools and 61 departments it offers programs in 191 fields of learning for graduates and postgraduates. The university aims to provide the quality education through research, implementation of services and teaching. The university has a student's body of more than 31,500 students. It has managed to produce many prominent alumni.
5.    Universidad de Antioquia
Established in 1803, Universidad de Antioquia is a public research university in Medellin, Antioquia, Colombia. It is also the 27th best university in Latin America and is among the 650 best universities globally. It is a departmental and coeducational institute. It is research intensive institute and invests huge sums just for research purposes. It has 228 research groups. The university has 25 academic divisions and offers myriad of study programs for Bachelor's, Master's and Doctoral studies. Admission to the university is highly competitive. At the moment 40,844 students are enrolled at Universidad de Antioquia. Former presidents, writers and politicians are among its alumni.
Rankings By:
https://www.topuniversities.com/university-rankings/world-university-rankings/2016